Los Angeles School Gardens Take Root, Get Funding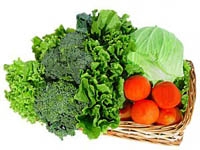 LOS ANGELES - Some California schoolkids are going to have the opportunity to grow their lunch, and many more plants.
California Secretary of Agriculture, A.G. Kawamura, is scheduled to address the teachers and principals this week on the important role school gardens play on campus as "learning laboratories." LA schools will be receiving more than $1.7 million in CISGP grant funds to be used for supplies, professional development and technical assistance for school gardens at more than 500 sites this school year. More than 30,000 seedlings will be available for teachers who are interested in launching or enhancing their own school garden.
Recipients of CISGP funds will receive valuable information about their grants and be introduced to the various programs available to promote their school gardening efforts, professional development opportunities for staff and volunteers and information on all of the resources available in the Los Angeles area to help and support their gardens -- including nutrition education programs from Network for a Healthy California.


"Our goal has always been to see a school garden take root on every elementary, middle and high school campus throughout this great state," said Tim Alderson, CSGN Chairman. "We anticipate that this great event will inspire those educators and students who have invested so much time and energy in to their own school gardens to continue utilizing that great resource. For those schools that don't yet have a school garden, this resource fair will showcase the many benefits, for students and faculties alike, that are found in school gardens."

School Garden Network and the Los Angeles Unified School District, in partnership with Western Growers, the California Instructional School Garden Program (CISGP) and the University of California Cooperative Extension's Common Ground Program are proud to be hosting "Growing Healthy with School Gardens" -- a school garden resource fair in Los Angeles.

Western Growers is an agricultural trade association whose members grow, pack and ship ninety percent of the fresh fruits, nuts and vegetables grown in California and seventy five percent of those commodities in Arizona. This totals about half of the nation's fresh produce.

The California School Garden Network is a collaborative effort of a number of educational institutions, non-profit organizations, private and government partners committed to enhancing learning through the use of instructional gardens in schools and other community settings. CSGN is committed to promoting academic achievement, living a healthy lifestyle, environmental stewardship and community and social development.