Challenged By Customers, Cosmetic Company Goes Greener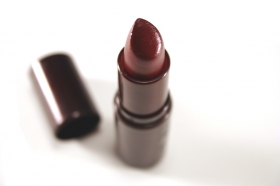 Austin, TX. - A Texas cosmetics company, challenged by a group of it's customers to take a moral stand, and be greener, decided it's best to listen.
The company, Gourmet Body Treats currently uses only post-consumer recycled paper in all of it's facility's, along with several other energy saving practices. But customers and friends wanted more and challenged the company to use only sustainable ingredients in both product and packaging. They've set a deadline for them selves to meet this challenge for early this coming year. This is unprecedented in the cosmetic industry, and would be yet another way that the company has set a bench mark in ethics for the field.
Gourmet Body Treats agreed. Company owner, Waleska Agosto said, "Our customers want us to do more, and to be honest; I guess there's more for us to do! Our goal like in any company is to be successful, but not at the price of our morals. That's kind of a give in though, we're a morals driven company!"
Gourmet Body Treats made this pledge at a time when several companies have stepped into the realm of the ecologically friendly. They already use local growers when possible. They are listed on the web site cosmeticdatabase.com as being very safe for skin. The comapny does not test on animals or use any animal based ingredients.
Why all the trouble? Company's owner Waleska Agosto says, "At the end of the day, hopefully we're doing things that make us feel better about the world we live in."
Company History - Gourmet Body Treats is a morals driven company based in Austin, TX founded in 2000 by Waleska Agosto. Wholly organic,vegan, and animal friendly, Gourmet Body Treats has worked tirelessly to bring ethics to the cosmetics industry by making policies that strongly represent it's belief in eco, animal, and human friendly business.