China launches Effort To Green Inner Mongolian Desert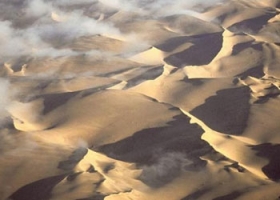 Bejing, China - Beijing and Seoul recently signed an agreement to launch a joint program to harness China's eighth-largest desert - the Ulan Buh in North China's Inner Mongolia Autonomous Region.

About 15 million yuan (1.99 million U.S. dollars) will be spent growing trees and building greenhouses to prevent environmental deterioration in the Ulan Buh region, according to officials involved in the project.

The Korea International Cooperation Agency (KOICA) has promised 1 million dollars for the project, while the local government will come up with the rest, according to Han Yongguang, deputy chief of Dengkou county, of which almost 80 percent is covered by desert.

"It is the first time that we have launched a joint program with a governmental institution from the Republic of Korea (ROK) on desert control," said Han, adding that the local government welcomes more international participation in the battle against desertification.

"We have made big progress in driving back the desert in this region since the 1980s; and international cooperation will help speed up the process of ecological balance." The local government has spent about 400 million yuan in recent years to contain the expansion of the desert, said Han.

"The cooperation also helps dispel any doubts over China's determination in environmental protection," Han added.
Kim Kwang-young, chief of KOICA's China office, said: "I feel the Chinese government has fully recognized the importance of environmental protection."
KOICA's collaborative programs in China are mainly focused on the environmental sector including afforestation, prevention of desertification, and joint monitoring of sandstorms, according to Kim.