Whole grain cereals cut heart failure risk: study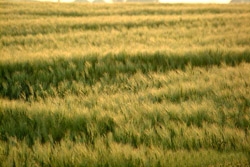 CHICAGO (Reuters) - Eating whole grain cereals has already shown promise for lowering blood pressure and warding off heart attacks, but it may also significantly reduce the risk of heart failure, U.S. researchers said on Monday.
They found that men who ate a bowl a day of whole grain cereal had a 28 percent lower risk of developing heart failure over a 20-year study.
"Eating half a cup to a cup of whole grain breakfast cereal may help lower your blood pressure. It may help lower your risk of diabetes and heart disease," said Dr. Luc Djousse of Brigham and Women's Hospital and Harvard Medical School in Boston.
"This study adds another piece to the puzzle. It may also lower your risk of heart failure," Djousse, whose study appears in the Archives of Internal Medicine, said in a telephone interview.
Around 5 million people in the United States have heart failure, and about 550,000 new cases of the chronic heart condition are diagnosed each year, according to the U.S. Centers for Disease Control and Prevention. Each year 287,000 people die with heart failure, the CDC says.
Djousse and colleagues studied the breakfast habits of more than 21,000 male doctors with an average age of 53.7 years for nearly 20 years.
Men in the study tracked their cold cereal intake with questionnaires, and the researchers also tracked new cases of heart failure on an annual basis. Cereals with at least 25 percent whole grain or bran by weight were classified as whole grain.
Over the course of the study, 1,018 of the men had heart failure. Most new cases were in the men who ate no whole grain cereals -- 362 cases of heart failure out of nearly 7,000 participants.
Those who ate at least one bowl a day of whole grain cereal had the lowest incidence of heart failure, with 189 cases out of more than 4,000.
Since heart failure often develops as the result of a heart attack, the study may simply be an added bonus to the already proven benefits of reduced blood pressure and heart attack risk that come with eating whole grains, Djousse said.
Whole grains also have been shown to help control body weight and reduce the risk of diabetes, he said.
"If you can consume whole grain cereals, go for it," Djousse said.
"The more fiber the cereal contains, the more likely you are getting the right type," he added.
He suggests looking for 4 grams of fiber or more per serving.
Heart failure is the leading cause of hospitalization in the United States. It occurs when the heart becomes less efficient at pumping blood to the body's organs and is usually brought on by clogged arteries, high blood pressure or diabetes.
© Reuters2007All rights reserved