A Carbon Neutral Olympic Torch?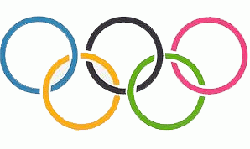 Source: www.environmentalgraffiti.com
Previous games have used high-carbon fuels such as paraffin to fuel the torch so that the flame was more visible. Organizers plan to abandon this, and French company EDF, a major London 2012 sponsor, is assisting the games organizers in finding a low-carbon fuel for the torch.
A spokesperson for the London 2012 Olympics said, "We want London 2012 to be a truly sustainable Games. Using a low-carbon fuel to light the Olympic flame and keep it burning throughout the Games is one of the many things we are looking at right now to deliver a 'green games'."
They concluded by saying: "The Olympic games and Paralympic games have the power to set agendas, and change behaviour, and applying sustainability principles to one of the most potent symbols of the Games will, we hope, help us do just that."
Olympic officials are attempting to make the 2012 games the greenest yet, particularly after the controversy surrounding next summers games. The 2008 Beijing games are being heavily criticized for the massive amount of pollution in the city, and some are questioning the effect it will have on both visitors and athletic performance.
This is not the only measure London 2012 organizers have taken to make the games more environmentally friendly. Officials are encouraging visitors to leave their cars behind and use public transport. There will be almost no private parking areas for the events, barring a few spots for the disabled. Organizers are aiming for 100% of visitors to walk, cycle, or use public transportation. They are building a new javelin train between the Olympic Park and St. Pancras which will carry up to 240,000 spectators an hour.
Green activists have applauded the initiative shown by the London 2012 committee, but derided the low-carbon torch as a publicity gesture with little significant environmental impact. They encouraged the organizers to reorganize their priorities and resume efforts to meet renewable energy targets, which have so far failed.