Zero GMO Organic candy, New Trend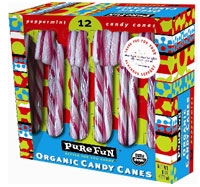 After years as a marketer and broker in the candy industry, businesswoman Luna Roth has found work that is truly sweet. In April 2006, she launched the first organic candy product of Pure Fun Confections, Inc.— starting with a tub of cotton candy made from organic evaporated cane juice and flavored with natural fruits, such as licorice, cinnamon, and root beer.
It started with an illness. After experiencing the profound healing benefits of pure food while recovering from an illness, Roth is now poured all of her passion into creating and managing Pure Fun. Conceived in 2003 and fueled by the unflagging enthusiasm of Roth's "food purist" daughter Amanda, the candy company introduced a brand new category into the confectionery market.
As president, Roth appears to be positioned perfectly. According to a recent report by Packaged Foods, the future of the US non-chocolate confectionery market lies in organic, healthy candy. New product launches for organic candy were up 111% last year in contrast to a 61% increase for conventional candy, and large corporate entities such as Mars and Cadbury are investing millions in healthier candy products.
In an era of a dramatic rise in hyperactivity, asthma and autism among children, along with an obesity epidemic, Roth and her partners have created a "Better for you candy" notable for what it does NOT contain: no artificial colors and flavors, pesticides, preservatives, refined sugar, synthetic chemicals, or genetically modified organisms (GMOs).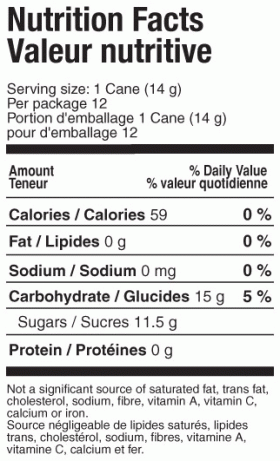 The company makes "Pure Pops" on a stick, cotton candy, citrus slices, pinwheels, and fruit rocks, made of organic brown rice syrup, organic cane juice, citric acid and natural flavors and colorings made from beets, red cabbage, alfalfa, annatto and other sources. The company is also adding new products such as flavored brown rice syrup (maple, chocolate raspberry), chocolate logs (a "Tootsie Roll"), and gummies.
"The brown rice syrup, in addition to containing fiber and nutrients such as magnesium and zinc, is satiating—you don't need to eat as much," says Roth, in contrast to the more addicting quality of refined sugar. The evaporated cane juice Pure Fun uses is "green cut," implying no field burning or chemical sprays. The juice is also produced within 24 hours of harvest. Pure Fun products are also certified organic, Kosher, Vegan and Fair Trade. "Zero tolerance is our policy," Roth says. "For instance, tapioca is much cheaper than brown rice syrup, but the risk of cyanide poisoning is there." The risk she says is unacceptable.
Roth says she finds GMO's easier to avoid because the organic pedigree suggests foods haven't been tampered with. "Why do we believe we're smarter than the natural order?" Roth asks, referring to the alarming effects of synthetic foods introduced since the mid-1900s. "My Mom ate natural food—I was raised on less natural food—and now children are eating loads of processed foods. And now 62% of kids have problems unheard of before."
She points to a recent study done by the University of Southampton, UK, printed on the front page of the New York Times in September, confirming the link between hyperactivity in children and food additives, particularly food colorings and the preservative benzoate.
Roth's products are endorsed by allergy associations, including the Feingold Association, National Autism Association, and Canadian Health Food Association and The Princess Margaret Hospital Foundation, whose chemotherapy patients enjoy the wholesome treat, and with George Brown College, a premier culinary school whose food science facility is partnering with Pure Fun in product development.
What's the most difficult part of marketing the organic candy? Educating the consumer, Roth says. "There's a perception that natural and organic is more expensive—but really, synthesized food is too cheap. Our society has created an altered perception of what food should cost, and 'natural' is where the price should be. It's all about choosing your food environment—synthesized or natural."Regardless of what the future holds Roth says she's satisfied to be offering such a quality product and to watch the change in food preferences.
"I took an idea and implemented it, found like-minded, quality partners to work with, and have received the approval of topnotch peers, such as the president of Cadbury, UK. We've encouraged other companies to follow our model, and it's great to see that others are moving into that strategy."
Roth's goal is to provide a wholesome product to satisfy the natural craving for sweetness that humans are born with. "Our name came from our employees talking about the 'pure fun' of working here," Roth says. "The real passion comes from what you're giving."