Childrens Toy Contains Date Rape Drug, Millions Recalled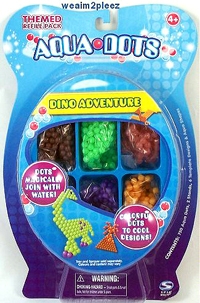 WASHINGTON (Reuters) - Toy maker Spin Master Ltd of Toronto recalled its Aqua Dots toys from North American retailers after a similar line of toys called Bindeez was recalled in Australia. At least three children were hospitalized in Australia after swallowing beads from the toy that contain a chemical that converts into the sedating drug GHB when swallowed. GHB is also known as the "date rape" drug. Spin Master, which distributes Aqua Dots in North America, said in a statement it stopped shipping the item and was trying to identify any shipments that could be included in a recall by U.S. and Canadian officials.
U.S. lawmakers have proposed legislation that would virtually ban lead in toys and give the product safety agency more funding for testing, recalls and enforcement. They have also criticized the safety agency's acting chairman, Nancy Nord, for accepting industry-funded trips.