Grooming goes green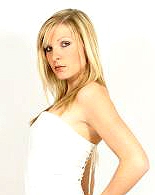 TORONTO (Reuters) -- Who ever thought that putting on your face in the morning might be dangerous. On the heels of massive recalls of lead-laced toys, a cosmetics safety campaign has found the offensive metal in several popular brands of lipstick.
Last month, The Campaign for Safe Cosmetics said one-third of 33 red lipsticks they had tested at an independent lab contained lead levels above the Food and Drug Administration's maximum recommendation for candy, 0.1 parts per million. The Cosmetic, Toiletry and Fragrance Association said the lead was not intentionally added and appeared in negligible amounts, but the FDA said it would investigate the campaign's findings.
Whether the levels are dangerous or not, consumers have been increasingly turning "green" in their grooming habits.
U.S. sales of organic personal care products, including cosmetics, are on the rise, totaling $350 million last year, a 24.1 percent increase over 2005, said Barbara Haumann, press secretary of the Organic Trade Association, an association of businesses manufacturing organic products. Some consumers are buying because of environmental concerns, Haumann said, but others are worried about their own health.
Kirstin Binder, founder and president of online organic beauty retailer Saffron Rouge, has also noticed a growing awareness of organic products: "If you look at any newspaper or magazine, there's at least one "green" mention, where five years ago, it was tough," she said.
Customers tell her that health is their primary reason for seeking out natural and organic products, Binder said. Some have concerns about allergies or skin conditions that are aggravated by ingredients like synthetic preservatives, while others are worried about the possible health effects linked to some cosmetic ingredients, like parabens and sodium laurel sulphate.
But avoiding certain chemicals or buying plant-based products can be difficult, mainly because it's not clear just what is "natural" or "organic" in personal care products. A lack of regulations in the United States and Canada means most cosmetic products sold as organic aren't subject to certification. Some manufacturers have been criticized for capitalizing on words like "natural" without backing it up in their product formulations.
"Because there is no personal care standard per se in the U.S.," Haumann said, "there may be some products that are sold claiming to be organic, and they may not be."
Some individual retailers have set their own standards for the products they sell. Whole Foods' policy on personal care products favors selections with plant-based ingredients and without harsh preservatives or petrochemicals, and won't sell cosmetics and skin care products made with animal testing. Saffron Rouge looks for products made with organic or biodynamic ingredients, and without synthetic ingredients that may be harsh or harmful.
In California, the Organic Products Act ensures that products sold as organic have 70 percent or more organic ingredients. The United States does have a set of national organic regulations in place, and though they are intended for food, they can be applied to personal care products. Products labeled as "100% organic" must be just that, while those labeled "organic" must have 95 percent organic ingredients, excluding water and salt, Haumann said.
The label can say "made with organics" when 70 percent or more of the ingredients fit the organic definition. If a product doesn't meet the standard for an organic label, individual organic ingredients can be listed on the packaging
Some companies are using government standards for food to verify their cosmetic products as organic. Origins, a cosmetic brand owned by Estee Lauder, recently released a line of USDA Organic-certified skincare products, marking the entry of a major cosmetics manufacturer into the field.
"Evidently, companies such as Estee Lauder are seeing that it's worth going organic," Haumann said.
But because they don't specifically address cosmetics and skin care products, the USDA standards aren't ideal, said Binder. Some common cosmetic ingredients, like emulsifiers or foaming agents, can't be certified organic under the food-specific standards, and they don't specify which non-organic synthetics are safe to use and which are not.
France, Italy, Germany, Belgium and the United Kingdom all have standards in place for organic cosmetic products, though some are industry standards and not government regulations.
"For years, the Organic Trade Association and some of its members have been trying to develop organic personal care standards," Haumann said. The OTA, along with various other industry and consumer parties -- including Aubrey Organics, Aveda, Burt's Bees and Whole Foods -- have been working with a group called NSF International, a non-profit agency representing public health interests, since 2004 to develop organic standards for personal care products.
The standards would give consumers guidelines -- and possibly a packaging logo -- they could look to while shopping, providing them with some comfort that a product is what it says it is, said Laura Badman of NS
Right now, consumers are confused, Binder said -- not just about whether or not their personal care products are organic, but about the safety of the other ingredients they may contain.
"I think there's a misconception (that) if it's organic, it's pure," she said, which leaves consumers unsure of which products to trust. Binder said she'd rather see a product that contained fewer organic ingredients but more wild-crafted, natural ingredients than one that met current standards for organic labelling, but still contained synthetic ingredients that could do customers more harm than good.
© Reuters 2007. All rights reserved.