Holiday online shopping expected to rise; customer service a priority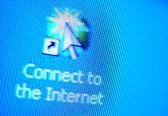 WEST LAFAYETTE, Ind. - Despite an anticipated double-digit increase in online sales this holiday season, consumers can expect a better online shopping experience, said a Purdue University retail expert.
Online sales are estimated to be $45 billion to $50 billion this holiday season, which runs from two weeks before Thanksgiving until Christmas, said Richard Feinberg, director of the Center for Customer-Driven Quality. The amount is up from $34 billion in 2006.
"Online retailers have suffered in the past few years with ordering problems and have instituted measures to guarantee that consumers will not be frustrated with online ordering," said Feinberg, who also is a researcher with the Purdue Retail Institute. "Online retailers have embraced customer relationship management, and these customers become the basis of consistent and repeated efforts to entice spending online."
More online retailers have instituted new and improved customer service options: live chat, more opportunities to order online and pick up in-store, customer reviews and product ratings, product videos, order tracking, and same-day delivery.
"Consumers are increasingly attracted to free shipping offers," Feinberg said. "The reason e-retailers offer free shipping is to attract people back and to increase the number of items in an order."
Consumers perceive free shipping as a greater savings than discounts, Feinberg said. If consumers buy three items instead of one because of free shipping, the e-retailer also can make more money.
After free shipping, the most common incentive retailers offer is a free gift with a purchase. Purdue research shows that one successful purchase increases the likelihood of additional purchases. This means that, especially during the holiday season, retailers need to provide an incentive for buyers to return.
"Our research shows clearly that one purchase leads to two purchases. Two purchases leads to three purchases, and so on," Feinberg said.
The official start of holiday e-shopping is on "Cyber Monday," the week after Thanksgiving. Although there is a spike in Internet spending on Cyber-Monday, it may not be the biggest e-shopping day of the year, Feinberg said. He estimates that day to be between the fifth and 10th busiest shopping day for e-retailers.
E-shopping affects other retail shopping because every online purchase represents a purchase not made in a store, Feinberg said. But in-store retail has a longer shopping period than Internet shopping, which increases from Cyber-Monday until the week before Christmas and then falls off. In-store shopping increases until Christmas and continues through January.
In addition, Internet shopping affects many other businesses. Since most online shopping is done while people are at work, businesses are estimated to lose significant productivity during the holiday season, Feinberg said
"Using national surveys and statistics of predictions of nonwork-related use of the Internet during work periods, we predict that employees spend 60 minutes or more shopping on the Internet during this period," he said. "This amounts to potential losses of thousands of dollars of employee productivity."