China to require environmental deposits from mines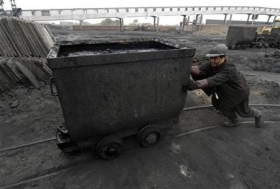 BEIJING (Reuters) - China will require miners to pay deposits to guarantee the environmental clean-up of their sites under a policy to be launched next year, the China Daily said on Friday.
The deposits, to be calculated from mining companies' annual income, are part of a broader mining review designed to consolidate ownership and force small miners out of the sector.
The funds will be held in trust in designated banks, with local governments and other government departments given supervisory responsibility, the paper said, citing Jiang Jianjun, director of the geological department of the Ministry of Land and Resources.
More than 40,000 square kilometers of land had been destroyed because of mining as of the end of 2005, it said.
(Reporting by Lucy Hornby; Editing by Edmund Klamann)