Renewable energy goal based on GDP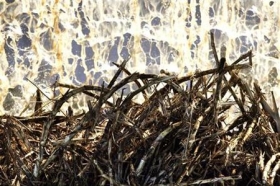 By Jeff Mason
BRUSSELS (Reuters) - Wealthier countries in the European Union will have to do more than poorer nations to meet a goal of boosting EU renewable energy usage under proposals being developed by the bloc's executive branch.
EU countries' gross domestic product will partially determine how much they will have to contribute to an EU target to have 20 percent of the bloc's energy use come from renewable sources such as wind or solar power by 2020, an official said.
EU leaders agreed in March to make the 20 percent target binding, but capitals have cringed at taking on too great a share of that overall goal. Renewable sources currently account for 8.5 percent of the 27-nation bloc's energy consumption.
The European Commission has been working on how to divide up the goal. It will propose that all states make an across-the-board increase of 5.75 percentage points, regardless of current national levels of renewables, said Tom Howes, an official at the Commission's energy division, on Thursday.
A further 5.75 percentage point increase would be divided up using a calculation based on GDP.
Combined, the two elements would achieve the 11.5 percentage point increase required to meet the 2020 goal.
"All member states will have to make significant contributions to the target," Howes told a conference. "No one can relax."
Howes said that his comments reflected the Commission's current thinking. A final decision on the draft legislation, however, would not take place until January.
SHARED BURDEN, TRADING SCHEME
The Commission's proposal aims to share the burden of increasing environmentally friendly fuel sources across the bloc, making allowance for limited financial resources of poorer ex-communist member states in central and eastern Europe.
Sweden, on the other hand, which already gets about 40 percent of its energy from renewables, would be required to do even more.
But a trading mechanism would be introduced as part of the legislation to enable countries to pay others for producing more renewables to meet those targets.
Luxembourg, a wealthy country with few domestic renewable energy resources, could buy credits from another country with large amounts of wind production, for example.
Energy Commissioner Andris Piebalgs has made clear he does not want the trading aspect to hurt renewable energy support schemes already in place in some countries.
Howes reiterated that and declined to say whether participation in the virtual trading scheme would be mandatory.
Trading would be electronic, he said. Member states would be able to buy a credit that represents renewable energy, with a guarantee of origin, produced and consumed in another nation.
The proposals, along with a revision of the bloc's emissions trading scheme, are due to be presented on January 23. The Commission postponed the announcement from early December mostly to give itself more time to negotiate with EU governments.
The directive would also call for national action plans set up by EU governments with national targets for renewables in different sectors, Howes said.
(Additional reporting by Paul Taylor; editing by Dale Hudson and Anthony Barker)