Native American astronomer reaches out to native students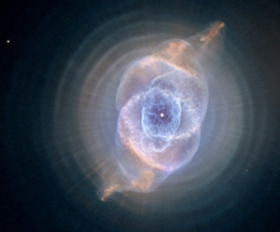 BLOOMINGTON, Ind. -- Dennis Lamenti believes he is the only Native American astronomer in the U.S. with -- or working on -- a graduate degree. He now has another goal: to re-introduce astronomy to thousands of Native American students nationwide.
The IU graduate student is planning a spring Bloomington campus visit, and later a retreat for Native American students at a national observatory. It's a nation-wide event,designed to bring more Native Americans to the field of astronomy while introducing his culture's astronomic heritage to the world.
"Our stories tell us how to live, and we don't have to lose them when we move into university settings," said Lamenti, a Navajo IU graduate student studying astronomy. "It's all in the stars."
Lamenti's cultural heritage will shine on center stage in 2009 during the International Year of Astronomy. The world-wide celebration aligns with the 400th anniversary of modern astronomy, which began when Galileo first looked at the stars through a telescope. More than 30 countries will hold events throughout the year, including the United States.
to change that.
Dennis Lamenti
Lamenti is chairing the United States' Cultural Astronomy and Storytelling National Committee and is planning a big event for June 2009.
Lamenti's plans involve a live Web cast of the summer solstice from an ancient observatory -- possibly from Chaco Canyon in New Mexico or Chitzen Itza in Mexico -- which will be broadcast to museums and observatories across the country. It mainly will target children, as will all of the IYA 2009 events, and hopefully will feature an elder from Native American tribes, local to each site, to speak about astronomy in their respective cultures.
"I really want the program to continue past 2009 to help children become interested in science," said Lamenti.
Additionally, Lamenti is actively working to attract more Native Americans to the field of astronomy and to higher education in general. He is attempting to raise funds to bring 20 Native American high school students interested in college to Indiana University's Bloomington campus for a week. And he has already received almost $10,000 to take several Native American students to Kitt Peak National Observatory, located on the Tohono O'odham Nation near Tucson, Ariz., for a week-long study of astronomy.
"Many observatories like Kitt Peak are located on the sacred ground of local tribes," said Lamenti. "And I believe that if the employees and astronomers working at these sites can be Native Americans, then they should be. Hopefully these programs will help bring more Native Americans into the field."
#####