Drought to persist in southeastern U.S.: government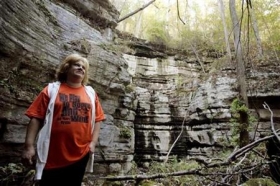 WASHINGTON (Reuters) - Drought conditions in the southeastern United States will persist through at least March with above normal temperatures and below normal rainfall in the region, government forecasters said on Thursday.
In its 90-day weather outlook, the National Oceanic and Atmospheric Administration's National Weather Service also forecast above normal temperatures in January through March for most of the United States, including most of the Northeast, the world's biggest heating oil market.
Precipitation in the Northwest and Ohio Valley was predicted to be above normal. But in the southwestern and southeastern United States, where dry conditions already exist, rainfall was expected to be below normal.
The southern United States is in the midst of one of the worst droughts on record, prompting governors from Florida, Georgia and Alabama to work on a water-sharing agreement.
The U.S. government has declared "exceptional drought," the worst possible, in most of North Carolina, South Carolina, Georgia and Alabama.
The National Weather Service also predicted moderate La Nina conditions through March, with the Pacific Ocean weather anomaly weakening into May.
"The temperature and precipitation outlooks for January-February-March 2008 reflect La Nina impacts in combination with recent trends," the National Weather Service said.
La Nina, which means "little girl" in Spanish, results in cooler than normal water in the equatorial Pacific, which in turn drenches the Pacific Northwest while sparking drought in the U.S. Southwest.
Cooler-than-normal temperatures, however, will occur from the Pacific Northwest across the northern tier of states to Michigan.
(Reporting by Christopher Doering and Chris Baltimore; Editing by Walter Bagley)