FBI says crime down in first half of 2007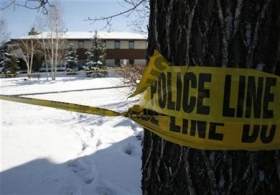 WASHINGTON (Reuters) - Crime in the United States fell slightly in the first six months of 2007, the FBI reported in a preliminary analysis on Monday that could indicate a reversal of the increases of recent years.
Reports of violent crime -- murder, rape, robbery and aggravated assault -- were down 1.8 percent compared to the first six months of 2006, the FBI said.
Property crime -- burglary, larceny and auto theft -- fell by 2.6 percent during the same period, according to the FBI. Arson, which is categorized separately, was down by 9.7 percent.
The numbers could change when a final report is issued later this year. But the dip in violent crime counters increases recorded in both 2005 and 2006, which were blamed on gangs, youth violence, gun crimes and fewer police on the beat.
The decrease in violent crime was most pronounced in the Northeast and in cities with populations of more than 250,000.
"The report suggests that violent crime remains near historic low levels," Justice Department spokesman Peter Carr said. "Some communities, however, continue to face violent crime challenges."
(Reporting by Andy Sullivan; Editing by James Vicini and Bill Trott)