Passengers hurt after Air Canada plane turbulence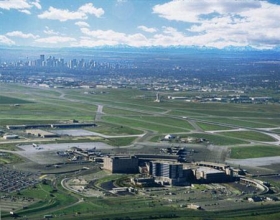 CALGARY, Alberta (Reuters) - An Air Canada plane made an emergency landing at Calgary airport on Thursday after at least 14 passengers were injured, probably because of mid-air turbulence.
"It happened very fast," a female passenger in the plane's front cabin told CBC Television. "
"One side of the plane just went up a little bit sideways and then it just sort of went back down. And our friend was really hurt...she flew up and hit the ceiling and (came) right back down."
Calgary emergency services said 14 people had been taken to hospital.
"We have assessed a total of approximately 14 patients, mostly -- thankfully -- sustaining minor injuries, that have been transported to local area hospitals," Stuart Brideaux, spokesman for Calgary Emergency Medical Services, told CBC.
Early media reports had said that up to 40 passengers were hurt, 15 of them seriously.
The Airbus A319 aircraft was on a flight from Victoria, British Columbia.
Air Canada said its preliminary passenger list indicated the plane carried 83 passengers and 5 crew members, though Calgary emergency services said there were 91 people on board the aircraft that has a capacity of 120.
(Reporting by Scott Haggett, Jeffery Jones, Lynee Olver and David Ljunggren; editing by Janet Guttsman)