EU to set Finland 38 percent renewables goal: report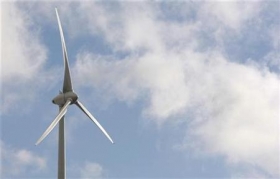 HELSINKI (Reuters) - The European Commission will ask Finland to increase its renewable energy output by around a third to 38 percent in draft proposals to be unveiled next week, Finnish public broadcaster YLE said on Saturday.
The Commission is due to spell out on Wednesday how it intends to cut greenhouse gas emissions responsible for climate change, share out the burden of cuts in carbon dioxide (CO2) and increase the use of renewable energy sources.
"According to information obtained by YLE from sources at the negotiations, Finland should produce 38 percent of its energy from renewable energy sources by 2020," YLE said.
The commission is also set to propose Finland cut its CO2 emissions from transport and agriculture by 16 percent compared to levels in 2005. YLE said the figures were draft numbers that were still under discussion.
YLE quoted Finland's energy minister Mauri Pekkarinen as saying Finland could live with the numbers, but last week the minister said in a speech the EU targets were too ambitious.
The Finnish news agency STT, citing unofficial information, said the Commission would ask Sweden -- the EU's best renewable energy performer -- to increase to 50 percent from 39.8 percent the proportion of its energy produced from renewable sources.
EU leaders agreed last March to cut greenhouse gas emissions by 20 percent in 2020 from 1990 levels, as well as use renewable sources for 20 percent of power production and biofuels for 10 percent of transport fuel by the same date.
(Reporting by Sami Torma; Editing by Jon Boyle)