SocGen trader Kerviel held for questioning: source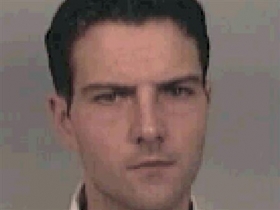 PARIS (Reuters) - Police have taken into custody the trader blamed for a $7 billion fraud at French bank Societe Generale, a judicial source said on Saturday.
The source said Jerome Kerviel, 31, was being held for questioning at the headquarters of the French finance police in southeast Paris.
Under French law, suspects can be held for an initial 24-hour period before any charges are pressed, but this can be extended if prosecutors believe more time is needed.
Kerviel was taken to the police station at around 2 p.m. (1300 GMT) but was not spotted by the throng of reporters waiting by the front gates.
The young trader has not been seen in public since SocGen stunned the financial world on Thursday when it unveiled the record trading loss.
Police on Friday visited the headquarters of Societe Generale where Kerviel used to work, poring over his computer records, and also searched the apartment where he lived on the western outskirts of Paris.
SocGen has accused the trader of taking "massive fraudulent" positions in 2007 and 2008 on European equity market indices, which left them nursing massive losses as they unwound the positions in wildly turbulent markets this week.
Kerviel's family say he is being made a scapegoat for the world's worst rogue trading scandal.
(Additional reporting by James Mackenzie)
(Writing by Crispian Balmer; editing by Andrew Hurst and Tony Austin)