Space shuttle Atlantis launched from Florida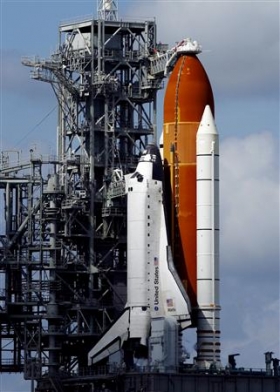 CAPE CANAVERAL, Florida (Reuters) - The U.S. space shuttle Atlantis lifted off from its Florida home port on Thursday on a mission to deliver a $1.9 billion European laboratory to the International Space Station.
Clouds and rain near the Kennedy Space Center that had threatened to delay the mission held off long enough for the shuttle to roar off its seaside launch pad on time. The spacecraft settled into Earth's orbit eight minutes later.
(Reporting by Irene Klotz, editing by Jim Loney and Michael Christie)