U.S. biologist wins $100,000 Norwegian prize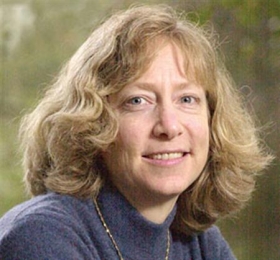 OSLO (Reuters) - A U.S. biologist who urges wider use of economic incentives to solve problems such as pollution or a rising loss of animal and plant species was awarded a $100,000 environmental prize in Norway on Tuesday.
Gretchen Daily, a scientist at Stanford University, won the 11th annual Sophie Prize, set up by Norwegian Jostein Gaarder, the author of the 1991 best-selling novel and teenagers' guide to philosophy "Sophie's World."
"As a scientist she has shown that there are different ways to put a value on nature," the award committee said. "She has shown us that there are also economical arguments for conserving species and eco-systems."
Daily, who was born in 1964, has said New York City's investments to protect the Catskill region meant a cleaner supply of water used by millions of people, averting a need for costly purification plants.
She suggests that a drive by China, for instance, to protect forests could prevent floods and safeguard animals and plants.
"We're in trouble as a species and as a society," she said in a telephone call from California. "One of our best hopes is to align economic incentives with conservation."
U.N. studies say the world is facing the highest number of extinctions since dinosaurs were wiped out 65 million years ago because of habitat loss, climate change and pollution.
-- For Reuters latest environment blogs click on:
http://blogs.reuters.com/environment/
(Reporting by Alister Doyle; Editing by Alastair Sharp)