Citigroup to pay $33 million in gender bias lawsuit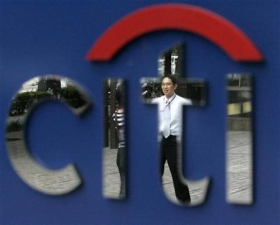 By Jonathan Stempel
NEW YORK (Reuters) - Citigroup Inc <C.N> has agreed to pay $33 million to about 2,500 current and former female brokers at its Smith Barney unit to settle a three-year-old discrimination lawsuit, court papers show.
A federal judge must approve the proposed settlement, which was described in papers filed Wednesday by the brokers' lawyers with the U.S. District Court in San Francisco.
The plaintiffs had accused Smith Barney in the original March 2005 complaint of preventing female brokers from competing fairly with men for new accounts, promotions and pay, and depriving women of equal training and sales support.
They also accused Smith Barney of using past performance, which they called "the results of historical discrimination," as a means to award business and pay.
According to court papers, the proposed settlement "provides a significant recovery to the class and easily falls within the range of reasonableness." Citigroup also agreed to change how it awards bonuses and assigns accounts, and adopt measures to help retain and promote women, the papers show.
"The settlement has the potential to be one of the most innovative approaches in any settlement of this type," said Kelly Dermody, a partner at Lieff, Cabraser, Heimann & Bernstein LLP representing the brokers, in an interview.
"It will include the input of outside experts who will not only help Citigroup better train, develop and retain women, but also make the company itself more successful," she said.
Citigroup did not immediately return a call seeking comment. Dermody said she did not know how many of the female brokers still work at Citigroup.
A hearing on the proposed settlement is set for April 30, court records show.
(Editing by Gary Hill)