CDP and IBM to survey firms on 'carbon intelligence'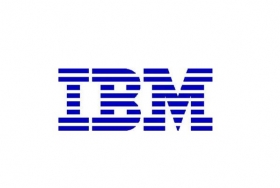 The Carbon Disclosure Project (CDP) and IBM are to survey companies with a good record on gathering and disclosing data on their carbon dioxide emissions, in order to produce a best practice guide.
Gill Hall, head of carbon management at computer firm IBM, said: "Carbon intelligence within organisations has yet to be investigated. The research findings are expected to uncover which aspects of carbon management companies find most difficult, from collecting, auditing and analysing carbon data to disclosing their footprint and even trading carbon credits."
Companies that will be interviewed during the research include: Aviva, Centrica, HBOS, Lloyds TSB, Reuters, Scottish and Southern Energy, Tesco, TNT, Unilever and United Utilities. A report is expected in June, after an interactive workshop with the companies taking part in May.
The research will consider how companies develop their carbon management scheme, how the changing economic environment will affect carbon, and the level of understanding of carbon in the company.
"This project will shed new light on how companies are currently managing carbon within their business. It will provide valuable new information from corporations with good disclosure practices, which will help other businesses to focus more closely on managing their carbon emissions," said Paul Dickinson, chief executive of the CDP, a coalition of investors with $57 trillion under management.
This article is reproduced with kind permission of Environmental Finance magazine.
For more news and articles visit www.environmental-finance.com or
subscribe to Environmental Finance.