NY/NJ Port Authority to offer greenhouse offsets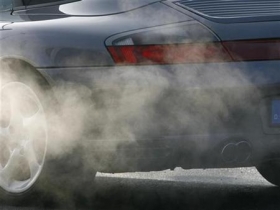 NEW YORK (Reuters) - The Port Authority of New York and New Jersey will soon become the country's first toll agency to offer car and plane travelers a way to offset carbon emissions blamed for global warming.
Later this year, travelers in and around the country's largest city will be able to offset gases emitted by their car and plane trips by voluntarily paying fees through a Web site operated on behalf of the Port Authority, the agency said on Monday.
The Port Authority operates the airports, sea ports, toll bridges and tunnels in the New York/New Jersey area.
Travel offsets allow people who feel guilty about their contribution to global warming to negate their impact by paying a fee for each tonne of carbon dioxide they emit. In voluntary U.S. emissions markets, offsets go for anywhere from $4 to about $20 for a metric tonne.
The money helps finance clean energy projects like wind farms or the planting of trees, which absorb the main greenhouse gas, carbon dioxide.
Critics of offsets say such plans sometimes do little to stop local pollution, which in New York has been linked to high asthma rates, because the investments often go to clean energy projects abroad.
The Port Authority, which will seek bids from companies that want to build and operate the Web service on its behalf, said it would try to steer the offset donations to the region.
"We are investigating all options to do the best for the environment as a whole," said Jen Friedberg, a spokeswoman for the agency. "We'd like it to be local."
The agency said it is spending about a third of its 10-year, $30 billion capital plan to make transportation more environmentally friendly.
(Reporting by Timothy Gardner, editing by Daniel Trotta)