How coal got a dirty name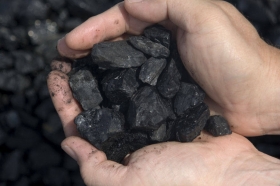 When developers raised the idea of building a new coal-fired power plant in Will County five years ago, the Midwest was leading a resurgence of interest in the dirty-but-plentiful fossil fuel.
But growing concerns about global warming, lingering problems with noxious air pollution and skyrocketing construction costs are slowing the nation's coal rush to a crawl.
Indeck Energy Services Inc. has told state regulators it has abandoned plans for a large power plant on the former Joliet Arsenal site. The proposed plant had been seen as a showcase for the state's vast coal reserves.
The Indeck project is the latest coal plant to be defeated, canceled or placed indefinitely on hold during the last year. By various accounts, more than 60 new plants have been scuttled across the nation, an abrupt shift from the 150 in the works only a year ago.
Some projects are still moving forward. For instance, Illinois is on track for the largest coal plant—and biggest source of heat-trapping carbon dioxide—built in the U.S. since the early 1980s. Yet major Wall Street investment banks recently signaled they will consider the cost of controlling greenhouse gases before financing new power plants, adding another potential deal breaker to legal challenges from environmental groups.

"The thing about coal right now is it has a very bad image," said Gerry DeNotto, president of Buffalo Grove-based Indeck, which gambled five years ago that a new coal plant in Will County would be less expensive than the natural gas plants it had been building elsewhere.
Most analysts think coal will remain a large part of the energy mix, at least for the near future. Power plants that burn the black, carbon-rich fuel now provide about half of the electricity generated nationwide. But those plants also are the largest source of carbon dioxide and mercury emissions and are major sources of air pollution that creates lung-damaging soot and smog.