Shareholders Vote for Climate Change Resolutions in Record Numbers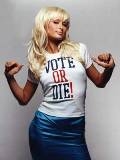 2008 was a good year for enviros in the boardroom. A record 57 climate related shareholder resolutions were filed this year—a figure that has doubled over the past 5 years. Support for these measures averaged more than 23% among shareholders-- another all time high. These figures come from Ceres, a leading coalition of investors and environmental groups. "Growing investor pressure is prompting more companies to see the value of making environmentally sound products," said Mindy S. Lubber, president of Ceres. "By re-thinking their strategies with high energy prices and climate change in mind, these companies will have a distinct competitive advantage in the years ahead."
Shareholder engagement prompted Ford to create a detailed plan to reduce greenhouse gas emissions from its vehicle fleet by 30 percent by 2020.
According to Ceres, two oil companies, Exxon and Chevron Conoco Phillips were also hit with shareholder resolutions this year, Chevron ConocoPhillips for the first time ever. Trillium Asset Management filed a resolution at Chevron/Conoco Philips calling for disclosure on the risks associated with oil extraction from tar sands in Alberta, Canada. This resolution received 27.5 percent support from ConocoPhillips shareholders. In addition, a resolution was filed by the Presbyterian Church (USA) encouraging ConocoPhillips to set GHG reduction targets for operations and products. This resolution received 29.4 percent support from shareholders.
Four resolutions were filed with ExxonMobil this year. One resolution – receiving 30.9 percent support, from shareholders who collectively own over $120 billion of company stock – asked ExxonMobil to adopt quantitative goals for reducing GHG emissions from its products and operations.
It looks like shareholders are waking up to the fact that stock prices will not continue to rise in carbon intensive industries in this carbon constrained world. How long do you think it will take before votes in favor of these resolutions pass the 50% mark?
----------
Jen slings 100% post consumer recycled paper for the Union of Concerned Scientists, but she's not representing said scientists on this blog. Of course, she fully intend to swipe facts and figures from their materials in addition to her own research as an MBA student in Sustainable Management. You can reach her at sustainablejen at gmail dot com