Scottish climate bill could set global example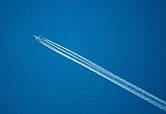 Edinburgh, Scotland:Â The newly published Scottish Climate Change Bill has the potential to become a world leading piece of legislation if it receives cross-party backing from Scottish MPs, according to WWF-Scotland.

The targets in the bill include a 50 per cent reduction in greenhouse gas emissions by 2030 and a cut of 80 per cent by 2050. It also sets out measures to tackle shipping and aviation emissions, as well as emissions from all six greenhouse gases, not just carbon dioxide.


WWF-Scotland campaigners have so far conveyed over 25,000 messages of support for the bill from around the world and Dr Richard Dixon, Director of WWF Scotland, said: "It's vital that MSPs back strong measures already in the bill and work constructively to improve it further."

Scottish Climate Change Minister Stewart Stevenson said: "As a government we are determined to have carbon assessment at the heart of our decision-making. We are breaking new ground with our carbon assessment project which will ensure climate change impacts are considered in future budgets and spending decisions."

Opposition parties also largely welcomed the bill, although Scottish Labour's climate change spokesman Des McNulty said: "We will insist that the Scottish Government reports to parliament every year about what has been achieved and that there are penalties available if agreements are broken."

Scottish Green MSP Patrick Harvie said: "I believe it can be the foundation for the most effective legislation yet delivered on climate change anywhere in the world, but it still needs a lot of work."