Paul Detering: Change is Coming to Solar Industry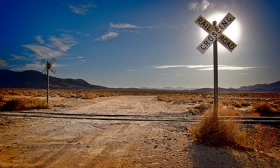 Since my last post from the Solar Power International 2008 conference in San Diego, large amounts of the bailout bill have been distributed, Obama has taken office, and the automakers have their bailout as well. "Change" is coming in many forms. In San Diego, we experienced a surge of exuberance around the passing of the solar investment tax credit (ITC) as the logjam of pent-up deals began to move forward. But now, having a couple months for the market to digest what has happened and for people to realize what all these changes mean, a very different renewable energy world is emerging.

I've had a lot of queries since October about how significantly the financial crisis has crippled alternative energy – specifically, tax equity-based solar projects. Certainly, albeit temporary, declining costs for petroleum-based energy further raises questions about the timing to move to renewable energy. The industry momentum that was building has undoubtedly faltered.


That said, the financial crisis hasn't been all bad. It has, in some ways, supported the business model for companies like Tioga. For some time, people were predicting Power Purchase Agreements (PPAs), a third-party project finance mechanism, to represent 50% to 80% of the commercial solar market and a recent Alta Terra survey shows this number now over 70% for 2008. The financial crisis has helped this along because more than ever, companies want to hold onto their capital to help ride out this financial storm and save money where they can. One way to do that and go green is through a solar PPA that allows them to trade a portion of their current utility bill for a potentially lower one via solar, without the burden of additional debt or capital outlay. And, despite the plummeting costs of oil and natural gas (which never seems to translate into lower utility prices nearly as quickly as they went up), it only serves to demonstrate the hedge value a PPA offers against volatility in energy prices.
Another positive factor in the solar segment is that solar panel prices are starting to come back into balance after being driven to temporary highs due to the high demand in Europe and the weakened US dollar. Lower panel prices and a recovering credit market will allow more businesses to go solar and save money. This has the potential to help save not only the environment, but maybe the economy too.

The incoming Obama administration says they want green jobs and energy independence to drive the turnaround of our economy. As a result, we've received numerous contacts from advocacy groups over the last couple of weeks soliciting ideas for the Obama transition team on how the new administration might promote solar energy. Now, I'll leave it up to CNN, NPR and others to explain the details around what types of proposals are more or less likely to be accepted, but clearly the ones that can be quickly implemented for immediate job growth will float to the top of the pile.

We're looking for legislation that helps finance solar projects to be a part of that mix. Because PPAs reduce risk and large capital outlays, they can help the new administration, the economy, and businesses recover from this current financial crisis. That doesn't mean that there won't still be challenges in 2009, but I'm confident we'll rise to the occasion.
Paul Detering is CEO of Tioga Energy. He is a veteran entrepreneur with 20 years experience in clean technology.

Image credit:Â Sandman - Flickr