E.P.A. Plans Closer Review of Mountaintop Mining Permits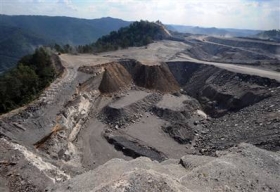 In a sharp reversal of Bush administration policies, the head of the Environmental Protection Agency said Tuesday that the agency planned an aggressive review of permit requests for mountaintop coal mining, citing serious concerns about potential harm to water quality.
The administrator, Lisa P. Jackson, said her agency had sent two letters to the Army Corps of Engineers on Monday in which it expressed concern about two proposed mining operations in West Virginia and Kentucky involving mountaintop removal, a form of strip mining that blasts the tops off mountains and dumps leftover rock in valleys, burying streams.
The letters recommended that the corps deny the West Virginia permit application and that the Kentucky application be revised to ensure the protection of streams.
"The two letters reflect E.P.A.'s considerable concern regarding the environmental impact these projects would have on fragile habitats and streams," Ms. Jackson said in a statement. "I have directed the agency to review other mining permit requests. E.P.A. will use the best science and follow the letter of the law in ensuring we are protecting the environment."
Article continues:  http://www.nytimes.com/2009/03/25/science/earth/25mining.html?_r=1&ref=earth