How Green Is Your Cell Phone?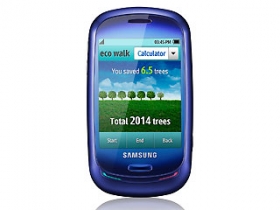 You're talking and talking and texting on your cell phone -- but you don't realize you could be harming the Earth as well, do you?
We don't give much thought to the environmental footprint of our handsets. It turns out that even our ubiquitous mobiles can be very harmful to the environment.
Toxic chemicals are released into the air and water when phone components are manufactured and assembled. Heavy metals leach into the soil of landfills when the phones are thrown out. Wars are fought in Africa to control the mines supplying essential elements.
But there's an alternative — companies such as Nokia, Samsung, and Motorola make "green" phones that use materials such as bamboo, recyclable plastic water bottles and corn.
One type of green material isn't better than another, as long as it's recyclable, says Casey Harrell, coordinator of the electronics campaign for environmental group Greenpeace.
According to Harrell, when phone components such as circuit boards and electronic cables are built and assembled, the elements bromine and chlorine can be released into the environment, posing a hazard to residents living in surrounding areas.
Article continues:  http://www.foxnews.com/story/0,2933,509169,00.html