Coal is winner even in 'green' Congress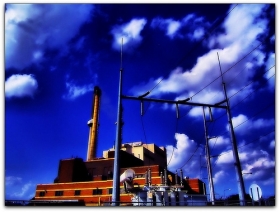 After two years of campaign rhetoric and months of hearings, Congress is set this week to begin testing whether it can turn the push for renewable energy sought by President Obama into reality.
But the result is likely to fall short of Mr. Obama's goals and, ironically, preserve the primacy of the most abundant and dirtiest fossil fuel: coal.
Lawmakers this spring plan to keep their distance from the president's most ambitious and controversial proposals, including a mandate for utilities to reduce greenhouse-gas emissions and the creation of a system to reduce such emissions called "cap and trade."
Yet they appear eager to appropriate billions of dollars for a little-tested technology that would prevent carbon dioxide from polluting the air by burying it underground, a process called "sequestration."
Coal - and the many parts of the country that rely on coal for power generation - would be the prime beneficiaries of such funding. The Senate Energy and Natural Resources Committee begins writing an energy bill Tuesday, and the chairman of the House Energy and Commerce Committee may unveil his proposal to address climate change on the same day.
Neither effort is likely to move Mr. Obama's policies as far as he wishes.
Senate Energy and Natural Resources Chairman Jeff Bingaman, New Mexico Democrat, intends to skirt for now the toughest energy-related issues. Those issues include the centerpiece of Mr. Obama's energy policy - a requirement that utilities provide 10 percent of their energy from renewable sources by 2012 and 25 percent by 2025.