Bush-era endangered species rule revoked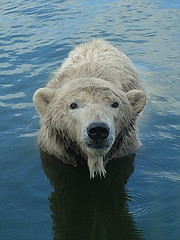 The Obama administration on Tuesday revoked a rule enacted toward the end of the Bush administration that it said undermined protections under the Endangered Species Act.
Federal agencies must "once again consult with federal wildlife experts at the U.S. Fish and Wildlife Service and the National Oceanic and Atmospheric Administration — the two agencies that administer the ESA — before taking any action that may affect threatened or endangered species," the Interior and Commerce departments said in a statement.
"By rolling back this 11th hour regulation, we are ensuring that threatened and endangered species continue to receive the full protection of the law," said Interior Secretary Ken Salazar, whose department oversees Fish and Wildlife.
...
The Interior Department noted that Congress, in the 2009 Omnibus Appropriations Act, had given the Interior and Commerce secretaries the authorization to revoke the Bush-era rule as well as a separate one that bars regulation of any activities outside the Arctic that threaten the polar bear.
The Bush administration ruled that global warming does threaten the sea-ice habitat of polar bears, but moved to block the use of that rule to enact curbs on carbon dioxide and other emissions tied to warming.
"The polar bear's Arctic sea ice habitat is melting away," said Noah Greenwald of the Center for Biological Diversity. "If the special rule is not struck down, the polar bear is likely to be the first large mammal to go extinct due to global warming in the United States."