Duke Energy Partners with Cisco to Spur Development of Utility's Smart Grid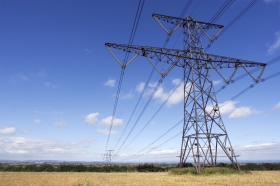 Duke Energy, the third-largest electric utility in the U.S., will work with network communications giant Cisco Systems Inc. in an effort to speed development of an electric smart grid for the power company and its 11 million customers.
The three-year partnership, announced today, marks the latest step in Duke's efforts to replace its electrical delivery infrastructure, which uses analog technology, with a state-of-the-art smart grid system. The system would use two-way digital communication in order to reduce energy consumption; boost energy efficiency as well as system reliability; assist with diagnostic functions, such as detecting outages; and integrate renewable energy sources into the electric grid.
The partnership also represents Cisco's latest effort in its strategy to position itself as a provider of a range of smart grid tools that cover residential to industrial use. Cisco unveiled its line of smart grid technology in May. In April, Cisco, GE, Florida Power & Light and Silver Spring Networks announced their partnership with the city of Miami in a $200 million regional smart grid project.