U.S., China to Collaborate on Building Efficiency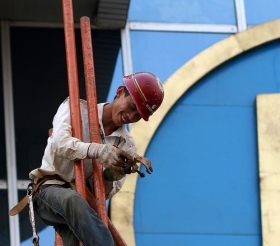 BEIJING, CN -- The United States and China have agreed to a research partnership on energy efficient buildings and communities, redoubling collaborative efforts between the two countries in the development of cleaner, greener technology.
The agreement between the U.S. Department of Energy and the Chinese Ministry of Urban-Rural Development was announced Thursday, just a day after the two countries unveiled plans to establish a joint research center that is to focus on low-carbon technologies for green buildings, clean cars and carbon capture and storage.
"Our goal should be buildings that are 80 percent more efficient," said Energy Secretary Steven Chu in announcing the memorandum of understanding between the two countries.
The agreement calls for both countries to promote development of more efficient building technologies through the exchange of experts and technicians; joint analyses of existing green buildings and communities; and, possibly, a joint demonstration project in China of green buildings with heightened energy savings and renewable energy technology. The two countries are to explore the feasibility of the demonstration project, in addition to examining ways to encourage energy efficient development in China through policy incentives or regulatory reform.