China starts building first 10-GW mega wind farm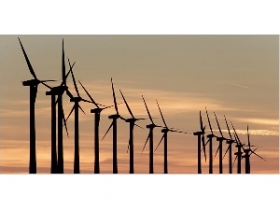 China started construction of the country' s first 10-gigawa wind power base in Jiuquan of northwest Gansu province on Saturday as Beijing seeks more clean power to fuel its fast economic growth.
China, the world's second-largest energy user, has said it would bring its total wind power capacity to 100 GW by 2020 from the current 12 GW, part of a broad energy target to generate 3 percent of total electricity from non-hydro renewable energy.
To that end, the National Energy Administration (NEA) has planned six 10GW-level wind power bases in areas rich in wind resources such as Inner Mongolia, Gansu, Xinjiang, Hebei and Jiangsu.
The Jiuquan mega wind power base will be built in two phases. The first one, a 3.8 GW base comprising of 18 200-MW and two 100-MW wind farms, is developed by 20 developers and will be completed by 2010, Feng Jianshen, vice governor of Gansu, told reporters.