Italy finds wreck of toxic waste ship sunk by mafia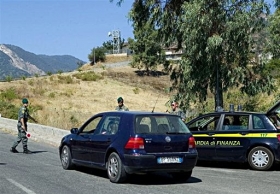 ROME (Reuters) - Italian authorities have found the wreck of a ship sunk by the mafia with 180 barrels of toxic waste on board, one of more than 30 such vessels believed to lie off Italy's southern coast, officials said on Tuesday.
Following a lead from a mafia turncoat, investigators used a remote-controlled submersible to film the 110-meter (360-feet) long vessel on Saturday, around 28 km (18 miles) from the coast of the southwestern Italian region of Calabria.
The ship, which officials say may even contain radioactive elements, lay in 500 meters (yards) of water in the Tyrrhenian sea. TV images showed at least one barrel had fallen from its damaged hull and lay empty on the seabed.