Penguins, Sea Lions Help Produce New Atlas of Patagonian Sea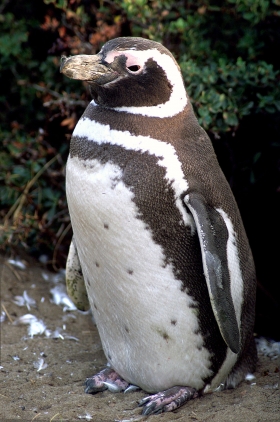 Recording hundreds of thousands of signals sent by satellite transmitters fitted on penguins, albatrosses, and marine mammals, the Wildlife Conservation Society (WCS) and Birdlife International have released the first atlas of South America's Patagonian Sea.
Called Atlas of the Patagonian Sea: Species and Spaces, the 300-page book was edited by Valeria Falabella and Claudio Campagna of WCS, and John Croxall of Birdlife International.
The atlas contains the most accurate maps ever assembled for this ecosystem and shows key migratory corridors spanning from coastlines to deep-sea feeding areas off the continental shelf hundreds of miles away.
Data for the atlas was gathered by a team of 25 scientists working over a 10-year period. The team tracked 16 species of marine animals, which produced some 280,000 uplinks of data over the Patagonian Sea, a huge area ranging from southern Brazil to southern Chile.
The atlas will be used to help inform policy decisions in the region such as managing fisheries and charting transportation routes of oil tankers. This vast region is increasingly threatened by burgeoning development and overfishing.
Article continues: http://www.wcs.org/new-and-noteworthy/new-atlas-of-the-patagonian-sea.aspx