Agriculture Can Adapt to Climate Change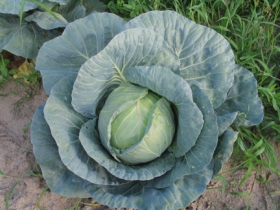 Better crop management, including smarter application of pesticides, can help poor farmers cope with climate change. Sustainable land and water management combined with innovative agricultural technologies could mitigate climate change and help poor farmers adapt to its impacts.
New knowledge, technology and policy for agriculture have never been more critical, and adaptation and mitigation strategies must urgently be applied to national and regional development programmes.
Without these measures developing countries will suffer increased food insecurity. For the 1.5 billion people engaged in agriculture in the developing world, even a small loss in agricultural productivity could mushroom into a large loss of income.
New strategies must be built around 'green' agricultural technologies, such as adaptive plant breeding, pest forecasting, rainwater harvesting and fertiliser microdosing, where small amounts of fertiliser are given to each seed.
Article continues: http://www.scidev.net/en/opinions/agriculture-can-adapt-to-climate-change.html