British Antarctic Survey census of biodiversity sheds light on changing climate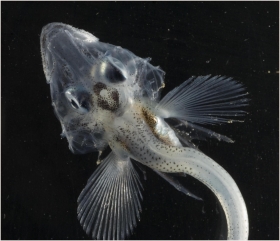 The British Antarctic Survey (BAS) presents the results of its ongoing census of marine life in the Antarctic at a meeting of the American Association for the Advancement of Science. The BAS census has been documenting the diversity of marine life in Antarctic waters and the way it is changing in response to climate change.
Marine Biologist Huw Griffiths from British Antarctic Survey (BAS) is involved in this major international investigation into the distribution and abundance of Antarctica's vast marine biodiversity — the Census of Antarctic Marine Life (CAML).
More than 6,000 different species living on the sea-floor have been identified so far and more than half of these are unique to the icy continent. A combination of long-term monitoring studies, newly gathered information on the marine life distribution and global ocean warming models, enable the scientists to identify Antarctica's marine "biodiversity hotspots".
Researcher Griffiths describes how krill populations (the shrimp-like invertebrates eaten by penguins, whales and seals) are reducing as a result of a decrease in sea-ice cover. A much smaller crustacean (copepods) is dominating the area once occupied by them. This shifts the balance of the food web to favour predators, like jellyfish, that are not eaten by penguins and other Southern Ocean higher predators. Sea-ice reduction is also affecting penguins that breed on the ice.
Images of marine life counted in the census are truly amazing. The photo shows an Ice Fish.
To see more images of some of the creatures counted visit: http://www.antarctica.ac.uk/press/press_releases/press_release.php?id=1139