Exercise During Pregnancy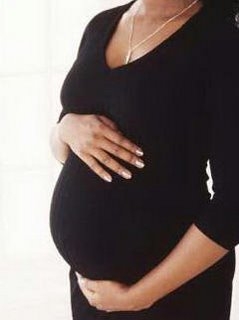 A new study from The Endocrine Society's Journal of Clinical Endocrinology & Metabolism (JCEM) has found that regular, moderate aerobic exercise for pregnant women can lead to a modest reduction in size of the offspring. The exercise was also found not to restrict the development of maternal insulin resistance.
It is known, through abundant evidence, that there is a strong correlation between in utero infant size and the child's post-natal growth trajectory. Larger size at birth is associated with a higher risk of obesity in childhood. According to this new study, the birth weight of the child can be influenced by the amount of non-weight bearing exercise activities undertaken by the mother.
"Our findings show that regular aerobic exercise alters the maternal environment in some way that has an impact on nutrient stimulation of fetal growth, resulting in a reduction in offspring birth weight," said Paul Hofman, MD at the University of Auckland in New Zealand and co-author of the study. He stated that the small reduction of weight at birth can have long-term health benefits and lower the risk of obesity throughout the offspring's life.
The study also looked at changes in insulin sensitivity in association with exercise during pregnancy. Maternal insulin resistance is vital for making nutrients available to the fetus. Aerobic exercise reduces insulin resistance, but if the reduction is too large, the fetus will be undernourished. However, the study suggests that regular exercise during pregnancy causes a lower reduction of insulin resistance than would the same exercise for non-pregnant individuals. Hofman said "This may be an important finding for athletes who want to continue regular training during their pregnancy as it suggests that training will not have a major adverse impact on insulin resistance."
To conduct the experiment, the researchers assigned 84 first-time mothers to either a control group or exercise group. The exercise group used stationary bikes for 40 minutes, five times a week. They were told to continue this exercise to at least 36 weeks gestation. Insulin sensitivity was measured at various points of the pregnancy, and birth weight was measured within 48 hours of birth.
Offspring of the individuals in the exercise group were an average of 143 grams (about 5 ounces) lighter than offspring from the control group, and there were no difference in birth length. The maternal body weight was not affected by the exercise. The study also showed that the exercise caused the offspring to have a lower body mass index (BMI). For more information, look for their article, which will be published next month in the May 2010 issue of JCEM under the title "Exercise Training in Pregnancy Reduces Offspring Size without Changes in Maternal Insulin Sensitivity."
Link to Journal: http://jcem.endojournals.org/