Coffee's Mysterious Benefits Mount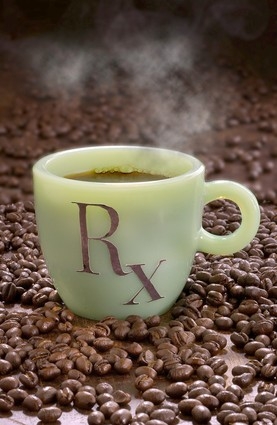 From lowered cancer risks to a sharper memory, more studies are showing that coffee is good for you – but why?
Regular coffee drinkers have a 39 percent decreased risk of head and neck cancer, according to a new study published in the journal Cancer Epidemiology, Biomarkers & Prevention. Those who drank an estimated four or more cups a day had significantly fewer cancers of the mouth and throat than non coffee drinkers, the study found.
"Coffee contains more than a thousand chemicals, some of which have antioxidant and antimutagenic activities," Mia Hashibe, assistant professor of medicine at the University of Utah and the study's lead researcher, told Life's Little Mysteries. "Further research is necessary to identify which ingredients in coffee are responsible for the results we observed in our study."
Scientists are still trying to determine exactly what it is about coffee that gives it its disease-fighting properties, but recent research is getting closer to unlocking the mysterious power behind the energizing brew.
Your brain on coffee
Coffee may be good for the brain, too. A study earlier this year by neuroscientists at the University of Lisbon showed that drinking coffee can help to prevent the neural degeneration associated with brain disorders and aging. The scientists found that drinking up to four cups of coffee a day over a long period of time actually prevented the deterioration of memory.
Other research has shown that coffee is good for the cardiovascular system. Women who drank one to three cups of java a day reduced their risk of cardiovascular disease by 24 percent, according to the Iowa Women's Health Study that tracked 27,000 women for 15 years, although it was noted that this benefit diminished as the quantity of coffee rose above three cups.
And while coffee has been given a bad rap for supposedly upping the risk of stroke and coronary heart disease, scientific studies have revealed the contrary. Drinking coffee lowers the risk of stroke by 19 percent among women, according to a 2009 Harvard Medical School study that tracked the coffee habits and stroke occurrences among 83,000 American women for nearly a quarter century.
Article continues: http://www.livescience.com/health/coffees-mysterious-benefits-mount-1006222.html