Afghanistan and Africa food supplies most at risk from drought & floods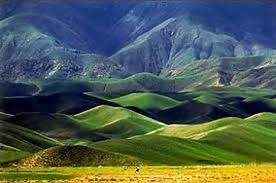 Afghanistan and nations in sub-Saharan Africa are most at risk from shocks to food supplies such as droughts or floods while Nordic countries are least vulnerable, according to an index released on Thursday.
"Of 50 nations most at risk, 36 are located in Africa," said Fiona Place, an environmental analyst at British-based consultancy Maplecroft, which compiled the 163-nation food security risk index.
Maplecroft said that it hoped the index could help in directing food aid or to guide investments in food production.
Upheavals in 2010 include Russia's grain export ban from August 15 spurred by the country's worst drought in more than a century.
Afghanistan's food supplies were most precarious, based on factors such as rates of malnutrition, cereal production and imports, gross domestic product per capita, natural disasters, conflicts and the effectiveness of government.
It was followed by the Democratic Republic of Congo, Burundi, Eritrea, Sudan, Ethiopia, Angola, Liberia, Chad and Zimbabwe, all of which suffer from poverty and risk ever more extreme weather because of climate change.
At the other end of the scale, the survey said that Finland had the most secure food supplies, followed by Sweden, Denmark, Norway, Canada and the United States.
Article continues: http://www.reuters.com/article/idUSTRE67H5VW20100818