China reducing rare earth export quota as environmental protection measure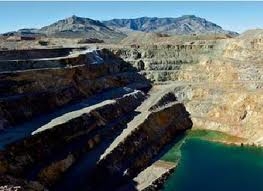 China's decision to slash export quotas of rare earth elements was a necessary step to protect the country's environment, commerce minister Chen Deming said following criticism from Japanese officials.
"Mass extraction of rare earth will cause great damage to the environment and that's why China has tightened controls over rare earth production, exploration and trade," Chen was quoted by state news agency Xinhua as saying on Saturday.
China issued export quotas for 30,258 metric tones by the end of July, down 40 percent compared to last year, following a nationwide campaign to consolidate the sector and clamp down on illegal production.
China has been steadily reducing export quotas since 2005 for rare earth elements, which consist of 17 metals used in crucial new green technologies like hybrid cars, wind turbines and superconductors, as well as in missile guidance systems and mobile phones.
Overseas buyers have expressed concern about China's policies to restrict rare earth exports, which have driven up global prices, but Chen said China had no choice and its own market would also suffer as a consequence.
Rare earths are in increasingly short supply as world demand surges, with industry officials predicting a global shortfall of 30,000 to 50,000 metric tones by 2012.
Article continues: http://www.reuters.com/article/idUSTRE67S03V20100829