EPA to issue more rules in climate fight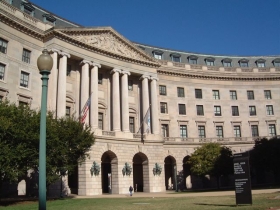 The U.S. Environmental Protection Agency will roll out more regulations on greenhouse gases and other pollution to help fight climate change, but they will not be as strong as action by Congress, a senior administration official said.
The agency "has a huge role to play in continuing the work to move from where we are now to lower carbon emissions", said the official, who did not want to be identified as the EPA policies are still being formed.
President Barack Obama, looking to take the lead in global talks on greenhouse gas emissions, has long warned that the EPA would take steps to regulate emissions if Congress failed to pass a climate bill.
The Senate has all but ruled out moving on greenhouse gases this year, even though the House of Representatives passed a bill last year. In late July, Senate Majority Leader Harry Reid stripped climate provisions out of an energy bill, saying he could not get one Republican vote for them.
The senior official stopped short of saying the EPA alone would achieve Obama's goal of about 17 percent reductions in greenhouse gases by 2020 from 2005 levels.
"With legislation you almost certainly get more emissions reductions than you get with existing authorities" that the EPA can use under the Clean Air Act, the official said.
And analysts say the EPA will not be able to achieve the far deeper cuts needed to help prevent the worst effects of climate change such as floods, droughts and heatwaves.
Though Congress will not likely move in 2010, the EPA expects it will do so in coming years, the official said.
Article continues: http://www.reuters.com/article/idUSTRE6814Y620100902