China says rich-poor divide still dogs climate pact talks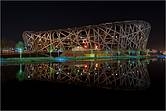 The prospects of a new global climate change pact still hinge on resolving the divisions between rich nations and the developing world, a top Chinese climate negotiator said in remarks published on Monday.
"Right now there are still huge differences between developed and developing countries in the negotiations on climate change problems," said Su Wei, the head of the climate change office at the National Development and Reform Commission.
Negotiators from nearly 200 nations continue to haggle over the small print of a sprawling 34-page draft agreement to combat global warming, and an additional round of talks at the northern Chinese port city of Tianjin will begin on October 4.
The deadline for a new binding global climate pact was originally set for the end of 2009, but a final round of negotiations in Copenhagen ended in failure.
Few now expect a binding deal to emerge before the new deadline of December 2010, when talks move to the Mexican resort of Cancun.
In remarks carried by the China Today magazine, Su said the crucial divide still centered on the core Kyoto Protocol principle of "common but differentiated responsibilities," which committed richer nations to take the lead in cutting greenhouse gases.
Article continues: http://www.reuters.com/article/idUSTRE68C0RS20100913