Panel to study Canada oil sands impact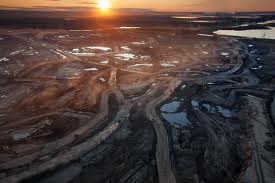 Alberta is forming an independent panel of scientists to study data on water pollution near the Canadian province's oil sands after a report by a noted ecologist concluded the industry's operations were contaminating a northern river system.
The move, announced by Alberta Environment Minister Rob Renner on Friday, is aimed at ending an emotional debate over the impact of oil sands activity on the Athabasca River, which flows north through the massive industrial development.
Renner said his department and the University of Alberta's well-known biologist, David Schindler -- co-author of the study that said oil sands operations are sending toxins including mercury, arsenic and lead into the watershed -- will choose up to six panel members.
Until Schindler's study, the Alberta government and oil industry had stuck to the contention that any contaminants in the Athabasca River occurred naturally.
"We need to get to the bottom of this issue so we can look ahead toward the future of oil sands development, and that is exactly what we're going to do," Renner said.
"We're creating a third-party committee of scientists to review environmental data coming out of the oil sands region."
Environmentalists have long said that rapid development of the oil sands, the largest crude oil source outside the Middle East, is harming water and wildlife relied upon by the region's native people.
Article continues: http://www.reuters.com/article/idUSTRE68N4KT20100924