Climate talks failing to make headway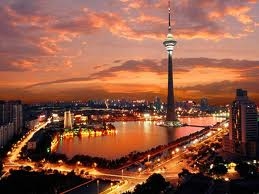 The United States said on Wednesday U.N. climate talks were making less progress than hoped because of a rift over poorer nations' emission goals, and that other avenues might be needed to tackle climate change.
Negotiators from 177 governments are meeting this week in the north Chinese city of Tianjin trying to agree on the shape of the successor to the current phase of the Kyoto Protocol, the key U.N. treaty on fighting global warming, which expires in 2012.
"There is less agreement than one might have hoped to find at this stage," said Jonathan Pershing, the United States Deputy Special Envoy for Climate Change and lead U.S. negotiator in Tianjin.
"It's going to require a lot of work to get to some significant outcome by the end of this week, which then leads us into a significant outcome in Cancun," he told reporters, referring to the main round of talks at the end of the year in Mexico.
Fraught climate negotiations last year failed to agree on a binding treaty and climaxed in a bitter meeting in Copenhagen, which produced a non-binding accord that later recorded the emissions pledges of participant countries.
More than 110 nations that backed the accord also agreed to limit warming to below two degrees Celsius but the United Nations says the pledges aren't tough enough to meet this goal.
Developing nations say wealthy countries need to do more because they've emitted the bulk of mankind's greenhouse gas emissions since the start of the Industrial Revolution.
Photo credit: Cultural China
Article continues: http://www.reuters.com/article/idUSTRE69512120101006