China considering pollution rules for rare earth production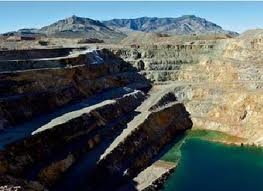 China's industry ministry is considering regulations to tighten pollution standards for rare earth producers, Xinhua news agency reported on Sunday, a move the country's top firm said might further raise export prices.
Yang Wanxi, a government adviser involved in preparing the new regulations, said a draft had been filed with the Ministry of Industry and Information, aiming to force producers to upgrade production techniques, Xinhua said.
China, which accounts for 97 percent of global output of the elements used in high-tech devices, wind mills, batteries and some weaponry, strictly controls their trade and this year reduced export quotas by 40 percent from 2009 levels, triggering a spike in prices.
Despite pressure from the United States and Japan to keep open access to the market, Chinese officials said the export restrictions were needed in order to protect the metals from reckless exploitation and to protect the environment.
Reuters reported last week from China's "capital of rare earths" -- Inner Mongolia's Baotou, about 650 kilometers (400 miles) west of Beijing -- that export controls alone were unlikely to affect the widespread pollution that marks the rare earths industry.
Although export restrictions have raised the price of rare earth elements, workers and residents of Baotou said there was little official attention paid so far to the accompanying pollution, including a blanket of fumes and toxic chemicals that leach into the soil.
Article continues: http://www.reuters.com/article/idUSTRE6A60HD20101107