Court Denies Stay of EPA Climate Rules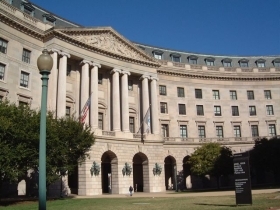 EPA can enforce its climate change regulations while litigation challenging those regulations is pending, a federal appeals court ruled last Friday. The denial of a motion to stay the implementation of EPA's rules removed one of the final barriers to implementation of the Agency's first-ever stationary source greenhouse gas ("GHG") limits, which are scheduled to begin phasing in on January 2, 2011.
In the motion for a stay, coalitions of industry, state, and other challengers argued that the climate rules were unlawful and would cause irreparable injury if not enjoined. Without addressing the merits of the regulations themselves, the D.C. Circuit Court of Appeals found that the challengers had not shown that "certain" harm would "directly result" from the rules' implementation, as required for a stay.
This ruling means that EPA's rules are likely to take effect as scheduled, as legislation that would delay or freeze funding for EPA's stationary source GHG regulations is not expected to pass before Congress adjourns this month. The incoming Congress may take up similar legislation next year, either as a stand-alone measure or an amendment to a spending bill. In the meantime, EPA is in the process of finalizing rules to ensure that its forthcoming stationary source GHG controls only affect certain new and modified facilities emitting at least 75,000 tons of GHGs annually. These implementing rules are currently being reviewed by the White House Office of Management and Budget, and are scheduled to take effect before EPA's January 2 regulatory deadline.
Article continues: http://blog.sprlaw.com/2010/12/court-denies-stay-of-epa-climate-rules/