Is LEED No Longer in the Lead?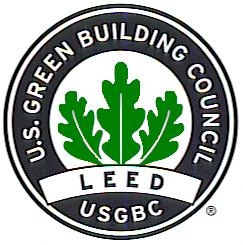 "It seemed like a good idea at the time." Is that what they will be saying about the LEED standard for green buildings, a few years from now? Was it perhaps a bit ahead of its time when it was first developed back in 1998? Has our collective understanding of what it takes to make a building truly sustainable evolved over the past few years to the point where a different standard is needed?
As more and more people are moving into the green space, new requirements are emerging. Questions are being raised that a LEED certification doesn't necessarily answer.
For example, while LEED provides a number of guidelines that point architects and builders in the direction of a more energy efficient building, it neither measures nor predicts the actual energy use or cost. This is a concern for regulators, such as those in New York City who have expressed doubts over the standard's accuracy in predicting the sustainable performance of a building once it has been completed. Others complain that the USGBC's selection energy conservation strategies is imperfect, omitting legitimate approaches and materials while including others that have issues.
The situation came to a head in October when a class-action lawsuit was filed on behalf of mechanical designer Henry Gifford who charges that the standard fraudulently misleads consumers and fraudulently misrepresents the energy performance of buildings certified under its rating systems. He further charges that LEED is harming the environment by leading consumers away from using proven energy-saving strategies and that LEED buildings are actually less efficient than average. A subsequent study by National Research Council Canada did not support his allegations.
Article continues: http://www.triplepundit.com/2011/01/leed-longer-lead/