HPV Chemicals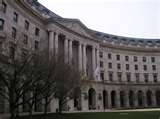 Under the High Production Volume (HPV) Challenge Program, companies are "challenged" by EPA to make health and environmental effects data publicly available on chemicals produced or imported in the United States in the greatest quantities. HPV chemicals are classified as those chemicals produced or imported in the United States in quantities of 1 million pounds or more per year. As of June 2007, companies have sponsored more than 2,200 HPV chemicals, with approximately 1,400 chemicals sponsored directly through the HPV Challenge Program and over 860 chemicals sponsored indirectly through international efforts. The U.S. EPA is issuing a final rule under the Toxic Substances Control Act (TSCA) requiring manufacturers of 19 high production volume (HPV) chemicals to test the health and environmental effects of the chemicals and submit the data to the agency. EPA Administrator Lisa P. Jackson has made assuring the safety of chemicals one of her top priorities.
In 1998, multiple studies confirmed that there were significant gaps in the basic data needed to understand and characterize the potential hazards associated with HPV chemicals. A lack of information could mean that people are unaware of potential risks to humans and the environment that are associated with HPV chemicals.
EPA, Environmental Defense (ED), American Petroleum Institute (API), and American Chemistry Council (ACC) joined forces to launch the HPV Challenge Program in 1998 in order to collect basic hazard data for HPV Chemicals. The goal of the HPV Challenge Program was to collect health and environmental effects data to provide the public with basic hazard information regarding HPV chemicals that would allow them to actively participate in environmental decision-making at all levels – local, state and federal. Collection of HPV chemical data would also provide EPA with valuable hazard information to support its mission of protecting human health and the environment.
The voluntary initiative to collect chemical data has been a success with companies sponsoring over 2,200 chemicals. Approximately 1,400 chemicals were sponsored directly through the HPV Challenge Program and over 860 chemicals were sponsored indirectly through the International Council of Chemical Associations HPV Initiative.
While a large amount of data was collected through voluntary chemical sponsorships, other chemicals remained unsponsored in the HPV Challenge Program.
The chemicals in the present rule making announced in January 2011 have many consumer and industrial applications. For example, diphenylmethanone is used in consumer products and may be found in personal-care products; 9, 10-anthracenedione is used to manufacture dyes; C12-C24 chloroalkenes are used as metalworking fluids; pentaerythritol tetranitrate (PETN) is a blasting and demolition agent; and leuco sulfur black is a fingerprinting agent.
The rule making does not imply that there is a risk but that these chemicals are widely used and should be better understood.
HPV chemical data is available for review and use by the general public, government agencies, academia, and other interested parties. Users can access health and environmental effects data collected by the program either from original sponsor submissions or through the High Production Volume Information System (HPVIS). (http://www.epa.gov/hpv/hpvis/index.html)
For further information: http://yosemite.epa.gov/opa/admpress.nsf/0/B4A91485F80B15C48525780E0056ED2B