Mercury Levels in Fish Higher Than Previously Estimated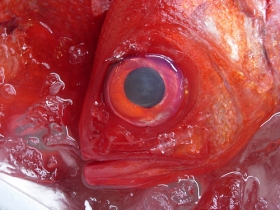 As a chef of over twenty years who has been dedicated to serving wholesome, transparently procured food, I was struck recently while reading an article about a 2010 study by www.GotMercury.org an off shoot of The Turtle Island Institute. The study assessed the levels of Methymercury in swordfish and tuna in a variety of restaurant and retail stores in major markets across the United States, revealing considerably higher levels of Methymercury than previously reported by the FDA in other tests and studies.
For a number of years it has been known that Methymercury is present in seafood. This report reiterates the risks which affect brain function, and impede development of fetuses and young children.
As far back as March 0f 2004 the Food and Drug Administration warned that pregnant women, nursing mothers, women who might become pregnant, and children should not eat swordfish, shark, tilefish, and king mackerel because of their high Methymercury content. The FDA also warns women and children to limit their consumption of tuna.
In March of 2006 the publication Harvard Public Health NOW wrote of the potential risks associated with consumption of certain seafood, and pointed to the difficulty in trying to balance the benefits of eating fish with the potential risks of mercury consumption. However, they failed to produce an unambiguous guide.
Article continues: http://www.triplepundit.com/2011/02/seafood-eat/